4 Ways to Create Quality Cannabis Marketing Strategies for Better Engagement
Embrace the Future of Cannabis with a Technology-Forward Approach
September 6, 2023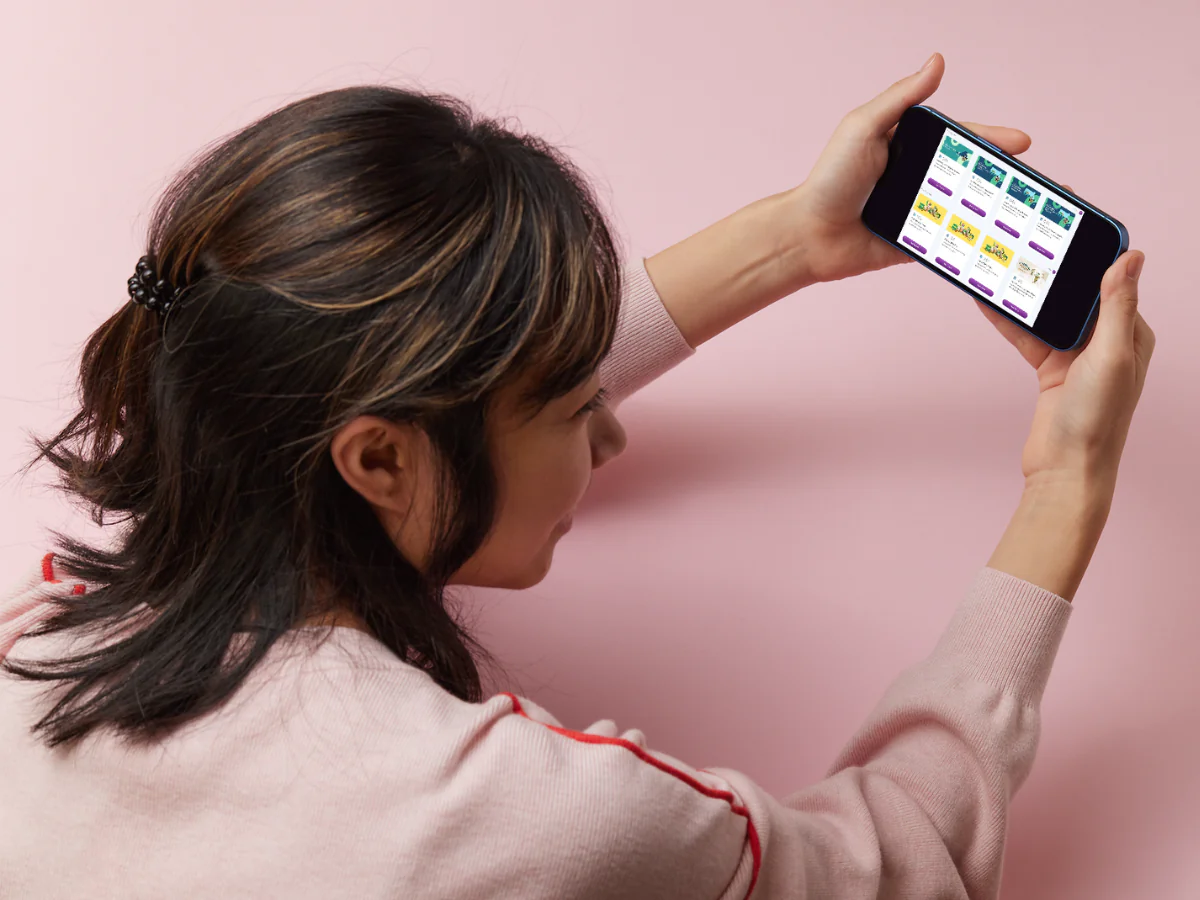 Summary:  
A revolution in cannabis marketing is here! In this article, we identify four ways to create quality cannabis marketing strategies for engagement based on modern methods of connecting with consumers who care about your brand. We address the advantages and challenges associated with each strategy and provide suggestions for more sustainable long-term success. Engage the trade and teach customers about your brand as it evolves and grows with revolutionary approaches that drive efficiency without sacrificing quality. 
Challenges of Breaking Through the Noise
Marketing is hard enough in a stable economy. Add in an illicit market, limited research & data, inflation, price compression, individual state regulations, and new competition daily – it can feel overwhelming to try and break through the noise.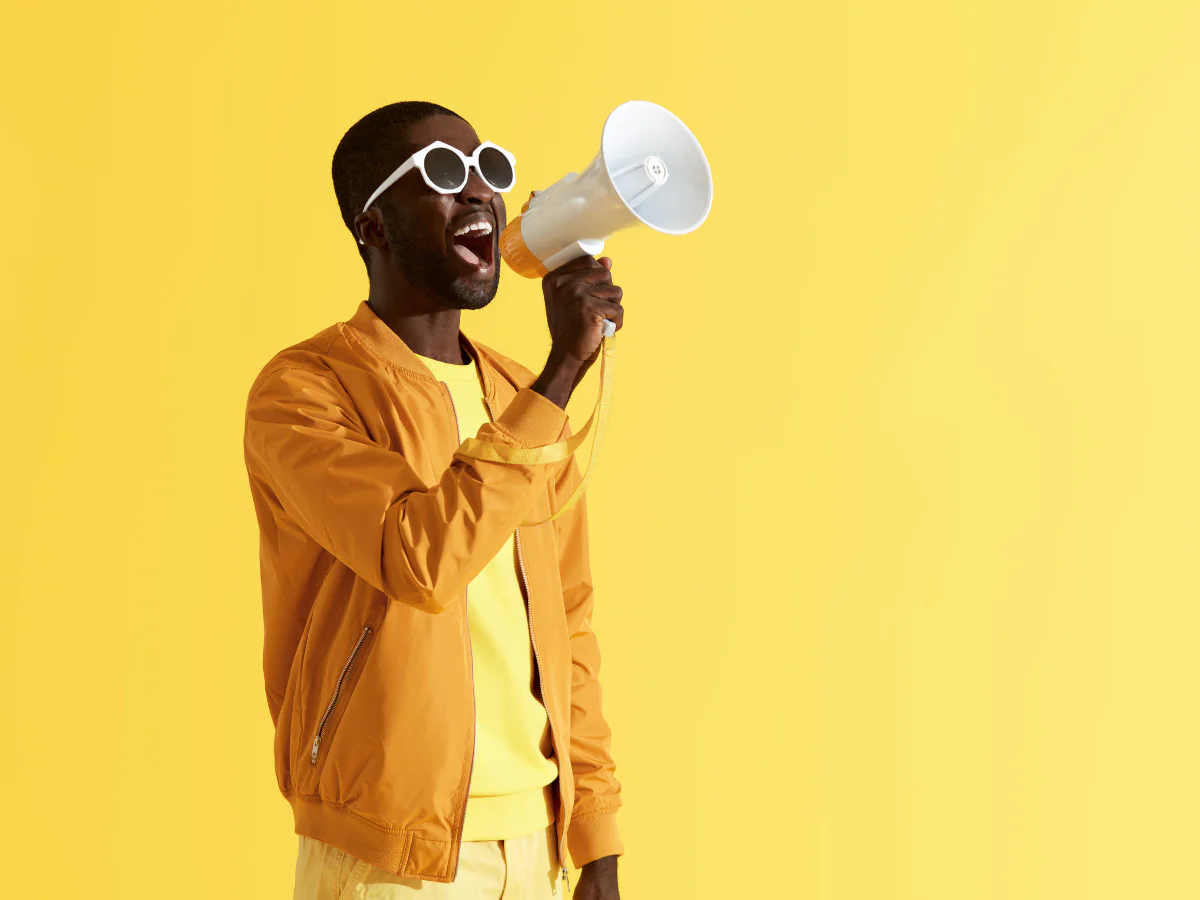 Working in cannabis retail often involves scheduling in-person pop-ups with brand representatives of the those products sold in-store. Finding and aligning with appropriate state law workarounds can be exhausting in highly regulated states like Illinois. Coordinating with legal teams, marketing teams, dispensary managers and external brands leaves little room for error. You work non-stop adjusting calendars with store managers, brand reps and field teams. You connect with store managers to select peak traffic dates & times to maximize brand awareness and drive product sales, yet it never feels like enough.  
Even with meticulous calendar planning, dispensary managers are always subject to uncontrollable factors that contribute to cancellations or last-minute rescheduling, I.e., bad weather, brand representative took a sick day, store manager out of town, short-staffed stores, or just plain double-booking! This constant shuffling is not only tricky to manage and communicate, but is also time-intensive. 
Let's take a closer look at traditional versus modern cannabis education and marketing strategies that support better engagement. 
1. Cannabis Events
Events have always been valuable for networking and introducing offerings to a targeted audience. Attending or hosting events allows cannabis businesses to expand their network, foster collaborations, introduce special offerings, receive valuable feedback, and gauge market demand. This direct interaction can help optimize product development, refine marketing strategies, and identify new opportunities for growth.  
With Seed Talent's technology, you can engage, communicate and connect with budtenders in an entirely new way at events! Engage, communicate, and connect with budtenders in an entirely new way using surveys and targeted communications. Mandate prerequisite coursework for event registration to ensure meaningful interactions. Plus, offer special incentives and giveaways to keep your audience engaged and excited. 
Track end-to-end attendee data for optimized marketing segmentation & messaging using surveys and targeted communications. 

 

Mandate pre-requisite coursework for event registration to elevate brand interaction and engagement.

 

Offer special incentives and giveaways through raffles, competitions, and recognition initiatives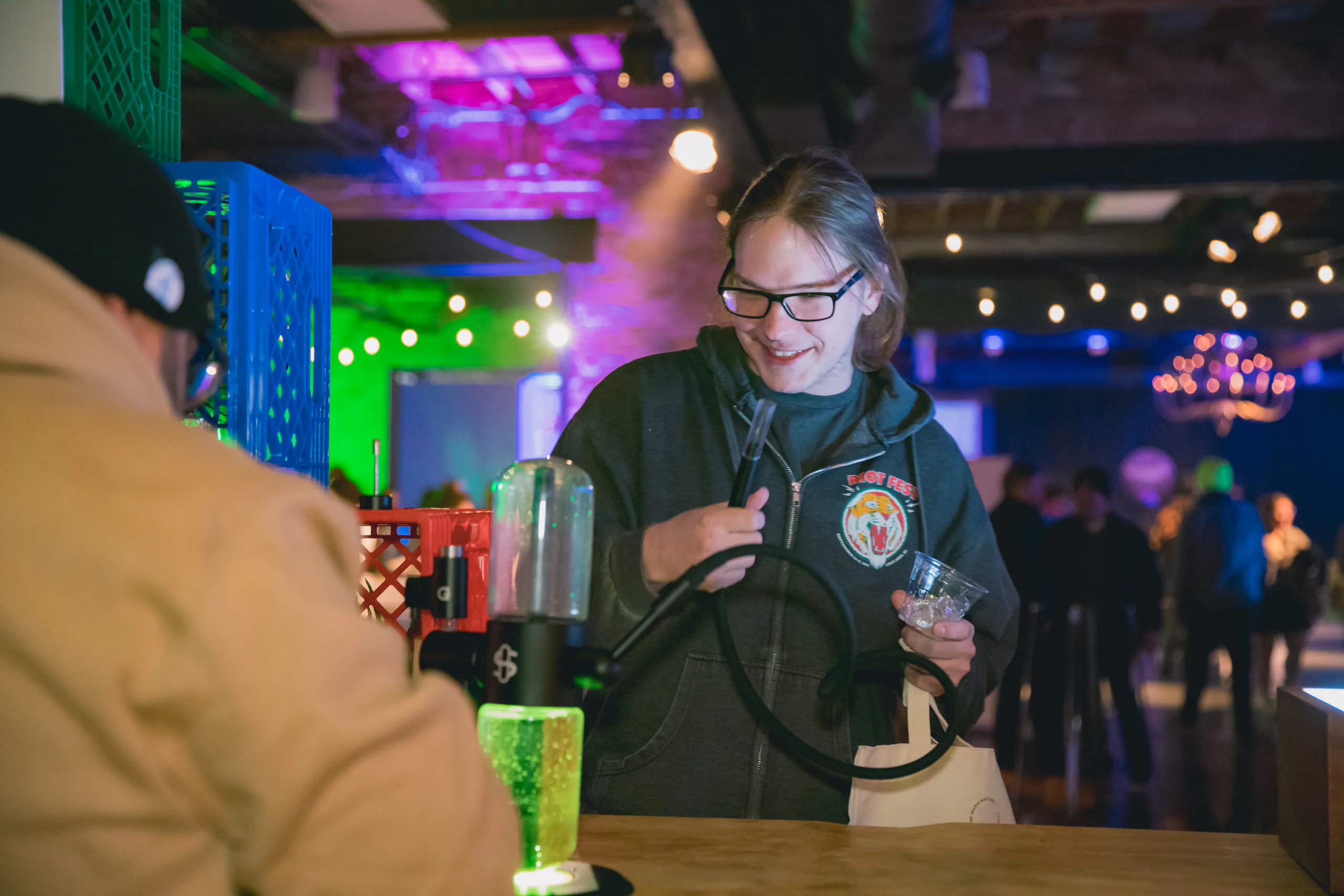 Photography by Ash and Adventure 
In partnership with High Minded Events, Seed Talent co-produced the 1st Annual Illinois Budtender's Choice Awards in Chicago on Feb. 23, 2023. Our objectives were to give a voice to budtenders by allowing them to vote on their favorite brands while recognizing industry leaders through an awards ceremony. To vote, budtenders completed a survey course on the Seed Talent platform. We then aggregated that data to determine the winner of each of the various categories from Best Bulk Flower to Best Gummy Edibles, and everything in between.  
After completing the course, budtenders were emailed a ticket link and promo code to register for the event. The prerequisite coursework involved budtenders in the event registration process in a meaningful way that also honored their opinions. This valuable touchpoint contributed to the overall success of the event, and what's more, it can be utilized in myriad applications! 
2. Educational In-Store Brand Pop-Up
's
Brand pop-up's at dispensaries are another traditional method of building brand awareness. By carefully selecting high-traffic areas or partnering with complementary businesses, companies can efficiently reach their target audience. These events provide an immersive, dedicated brand experience at the store level, creating more opportunities to educate and engage.   
Relying solely on Brand Field Representatives to canvas entire states full of (sometimes) hundreds of dispensaries is unreliable, unsustainable, costly, and time-consuming. Traditional in-store pop-ups have limitations in scalability and reliability.
Embrace a more efficient and personalized approach with Seed Talent's virtual pop-ups. Your brand can reach budtenders across the country, offering an immersive and interactive experience from the comfort of their homes.
Say goodbye to geographical limitations and create tailored experiences that resonate with your target audience.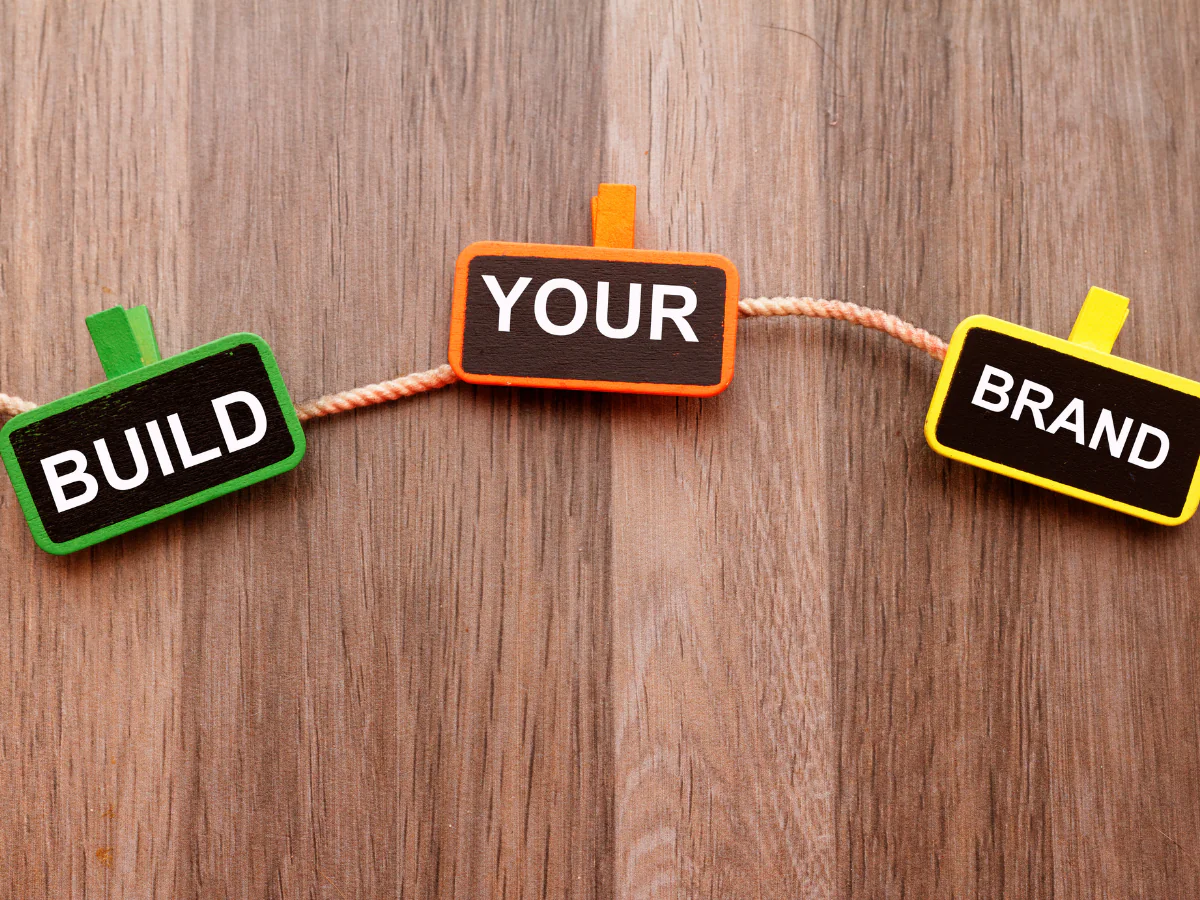 Leading MSO Verano utilizes Seed Talent to train and upskill their staff in their Zen Leaf dispensaries across the nation. Through accessible education, budtender and managers can stay up to date with the latest offerings and products they sell in-store every day. Managers can easily access reporting to identify employees who need additional support or reminders, as well as those who are excelling on their own volition! 
3. In-Person Staff Training
Cannabis businesses can equip their workforce with the knowledge and skills necessary for efficient operations by offering in-person training programs. However, in-person training can be logistically challenging and tedious, requiring complex scheduling and uncertainty.  Factors such as inspections, weather, building issues, and short-staffed operations can result in a need to cancel your in-person training at a dispensary.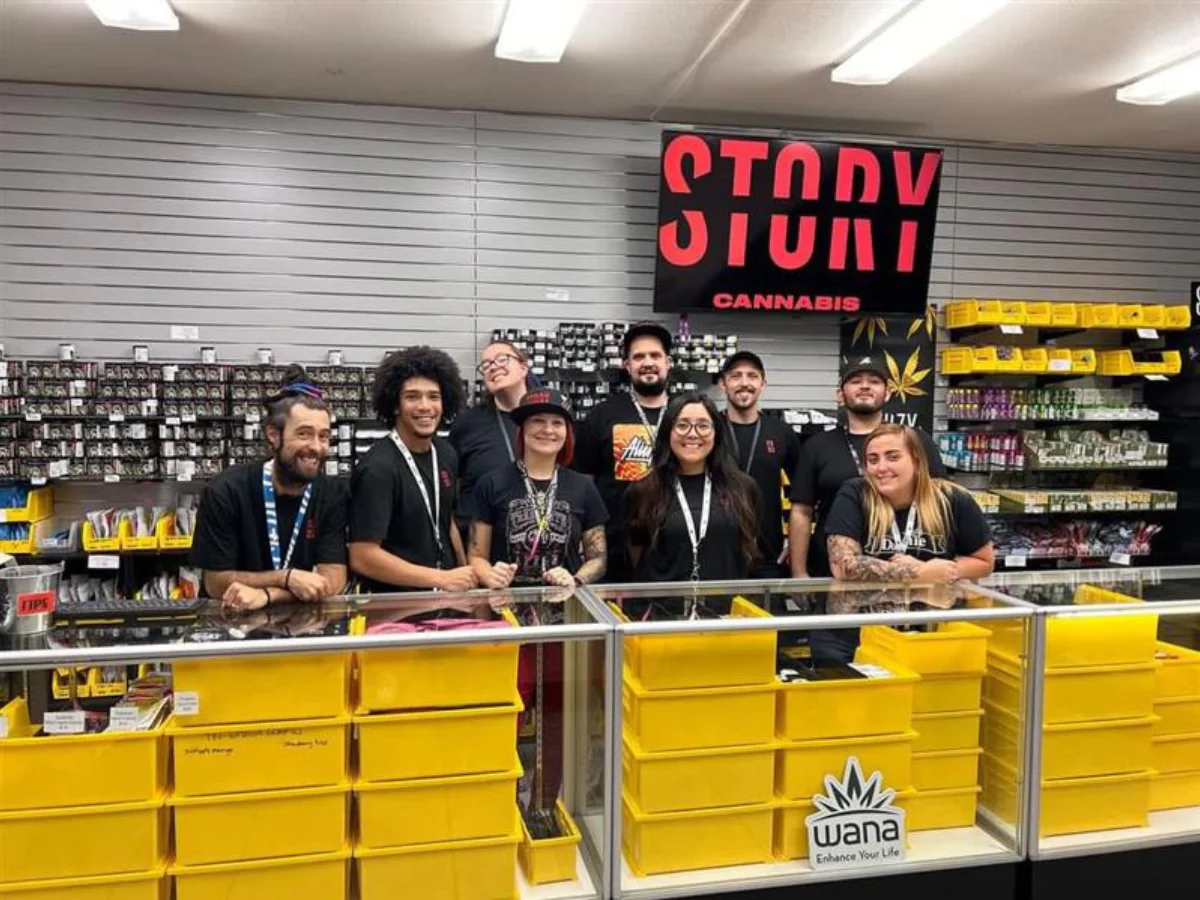 Seed Talent's virtual training hub provides a structured and comprehensive learning environment for employees, offering a wide range of courses and resources from today's top cannabis brands. Employees can access training materials at their convenience, ensuring they are continuously improving their skills and knowledge.  
This flexible approach enhances employee performance and increases overall operational efficiency by providing a reliable, evergreen platform that grows with your employees. Easily generate reports to evaluate engagement and cross-reference course completion data at any given time, allowing a seamless and simple management experience.  
TIP:

Brand Representatives can leverage their Seed Talent Course as visual aids during their store training/educational demonstrations. While talking through the course, budtenders can better align with brand expectations for selling. Afterward, budtenders can take the course themselves while the information is fresh! This contributes to higher engagement and more knowledgeable employees on the floor.

 
4. Leave-Behind Materials 
Print marketing materials, commonly known as "leave-behinds," are effective tools for reinforcing brand awareness long after initial interactions. Items such as brochures, pamphlets, flyers, and call-to-action cards carry your brand identity, logo, and key messaging.  
While print marketing materials are impactful, Seed Talent introduces a digital approach to maximize your time and resources. Our platform aggregates and distributes optimized interactive coursework, including virtual tours, video presentations, and engaging content. This ensures consistent brand exposure and strengthens loyalty through authentically-told stories designed with adult-learning best practices by our team of experts. 
Leading cannabis brand, 1906, utilizes their Seed Talent QR codes for budtenders to scan and directly access their course after every in-store budtender training/educational demonstration. Budtenders can take all of their assigned coursework at their own pace and reference the QR code anytime to access the training.  
The future of cannabis marketing lies in embracing technology to elevate your brand's value differentiation directly to budtenders. Seed Talent's mission centers on building mutual prosperity between employers and employees through a virtual hub. By leveraging our platform, you can streamline your brand awareness and education efforts, drive efficiency, and stay ahead of the competition. Experience Seed Talent today to unlock a world of possibilities for your cannabis business!